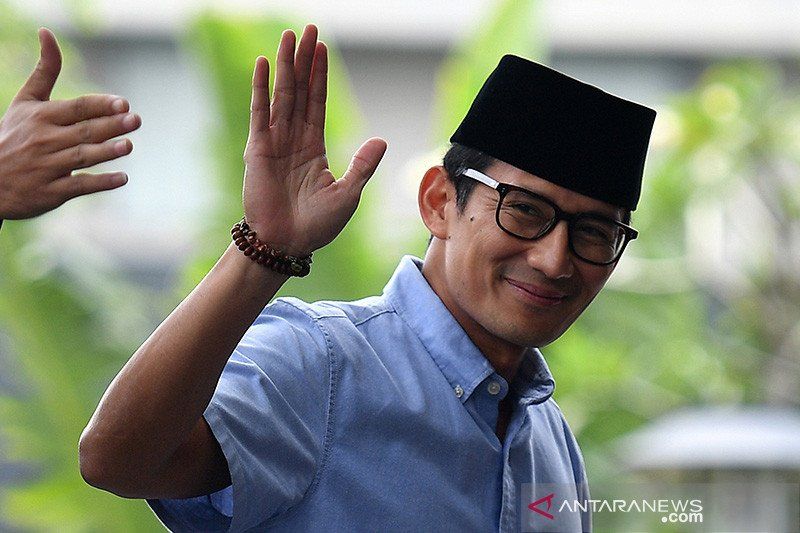 Vaccination, health protocols are the keys to reviving tourism: Uno
Jakarta (ANTARA) – Tourism and Creative Economy Minister Sandiaga Uno stressed that vaccination against COVID-19 and the application of health protocols are the keys to facilitate recovery in the tourism and tourism sectors. creative economy.
"Currently, over 100 million people in Indonesia have been vaccinated. This is also supported by an increase in mobility as well as activities of recreation areas and retail sales which continue to increase even during the implementation of public activity restrictions (PPKM), "noted Uno.
Speaking at the closing session of the 2021 World Marketing Forum (WMF) held virtually, as quoted in a press release on Saturday, Minister Uno also noted that Indonesia has currently started attending standardization of activities with calibration to stimulate the tourism and creative economy sectors. .
Although in general the creative economy sector has experienced a decline due to the pandemic, 16 sub-sectors showed no signs of decline, such as television, radio, apps and game developers. In addition, the incomes of the cooking, fashion and craft sub-sectors have not changed significantly either.
According to the minister, several aspects of the revival of the creative economy sector included the launch of the #BeliKreatifLokal movement which is a national movement in support of the Indonesian economy.
Related News: Other Tourist Sites May Reopen If COVID-19 Under Control: Minister
The Ministries of Tourism and Creative Economy also participated in the activation of the PeduliLindungi app which allows monitoring the condition of Indonesian citizens related to the suppression of the spread of the virus and mobility.
"We are also accelerating the recovery by optimizing the dynamics of the creative and digital economy, including the use of the PeduliLindungi app, in which the data consumption of digital products in this country is high," noted Uno.
According to data from the Ministry of Tourism regarding statistics on foreign tourist visits in 2020, visits by foreign tourists to Indonesia through all entry points in 2020 reached 4,052,923, a decrease of 74.84%, compared to 2019 where the figure was 16,108,600.
A drop in tourist visits was observed at three main gates of the 26 main entrances in 2020 compared to December 2019: I Gusti Ngurah Rai Airport saw a decrease of 83.02%; Soekarno-Hatta airport, a decrease of 82.01%; and Batam, a decrease of 84.84%.
Related news: Yogyakarta to expand trial opening of tourist destinations