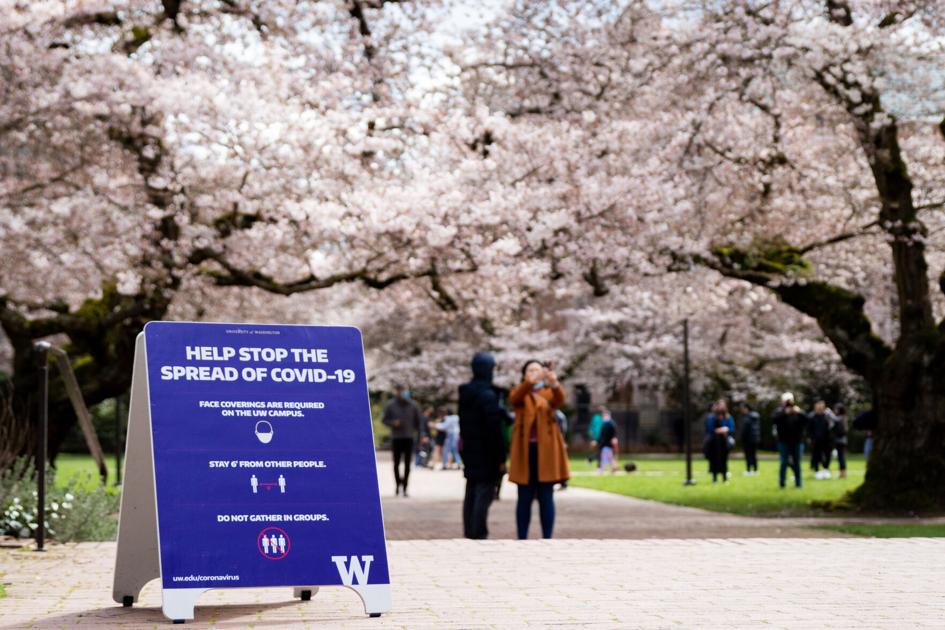 UW Issues COVID-19 In-Person Health Guidelines Ahead of Fall Quarter | Coronavirus
UW will return to school in person with a college-wide mask mandate, vaccine requirement and other health measures, University President Ana Mari Cauce announcement Tuesday.
The updated policies are "based on state requirements, recommendations from UW health experts, advice from our Communicable Disease Advisory Committee, and consultations with numerous faculty and expert experts. direction of the Senate of the faculty, according to an e-mail sent by Cauce.
All students and staff are required to be fully immunized against COVID-19 and to confirm their immunization status through the vaccination certificate form. Certificates will be verified via The Washington Vaccination Database and "through requests for additional documentation," Cauce's email said.
Current vaccination rates, which are based on updated attestations, are "well over 90%" and positive COVID-19 cases reported to UW Environmental Health & Safety have "hovered around 1%," said Cauce in the ad.
Students who submit false or inaccurate information on their attestations or verifications will be subject to discipline that may include a "rejection from the university" and students who fail to submit the attestation by November 5 will receive a suspension from registration for the winter term.
Exemptions are provided only for documented medical conditions and religious beliefs; university removed the philosophical exemptions last week. Anyone requesting exemptions will need to "provide additional information regarding their exemption" prior to approval.
Students who are granted an exemption will be required to submit weekly COVID-19 test results to the university.
Husky coronavirus test will continue to provide free in-person tests and self-test kits to those enrolled in the program. Self-test kits were distributed to residents of campus and Greek housing during the move in.
UW is updated orientation of events will allow, but not require, academic units to require proof vaccination or a negative COVID-19 test for event attendees.
The courses will not offer both in-person and distance options.
Students at higher risk of medical complications from COVID-19 may ask for accommodation of Disability Resources for Students (DRS), and staff can ask for accommodation through the Office of Disability Services (DSO).
"Several scenarios could lead to a return to largely distant operations, including a significant increase in campus transmissions or positivity rates; significantly reduced capacity in hospitals in our region; major disruptions to our K-12 schools or transportation systems; or the imposition of national or local restrictions, such as distancing requirements or "stay at home" orders, "Cauce said in the announcement. "At the moment, none of these scenarios are happening. We will continue to monitor public health conditions and respond accordingly. "
Contact editors Annie Denton and Matthew Hipolito at [email protected] Twitter: @anniesdenton @hipolmat
Do you like what you read ? Support high quality student journalism by donating here.