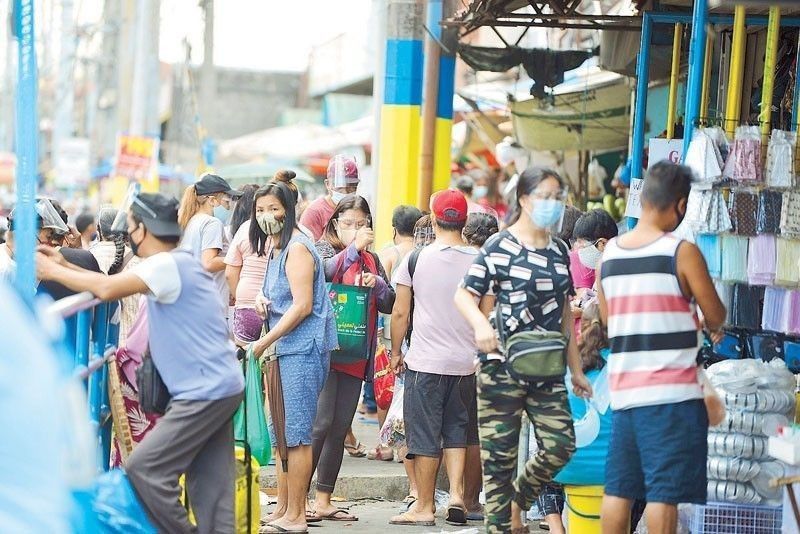 The public is reminded to strictly follow health protocols
MANILA, Philippines – As people flocked to Dolomite Beach in Manila Bay, Metropolitan Manila Development Authority (MMDA) Chairman Benhur Abalos yesterday reminded the public to strictly follow health protocols to prevent events from occurring. super-spreading in the metropolis in the middle of the alert status 3.
In an interview with CNN Philippines, Abalos said minimum health protocols should continue to be observed, stressing the need for people to "watch themselves" and practice self-discipline.
He noted that more and more people are stepping out in public places due to the more relaxed restrictions.
"The most difficult thing that could happen here is that we would have new infections. This is the most difficult, and we are approaching Christmas, "the president said in Filipino.
"We welcome this, we have moved to alert level 3. There is more mobility. But please, let's not be complacent here. Minimum health protocols and self-discipline are always necessary, "he added.
Guido David of OCTA Research said yesterday that the reproduction rate in Metro Manila has fallen to 0.52 and the positivity rate is eight percent. The number of cases in the region has also dropped significantly. ?
Abalos said the influx of people, especially to the beach in the dolomites, could be a mass event and he was shocked by "the large number of people" who made it to Manila Bay.
"When we went to Alert Level 3, people seemed to be going wild. But, once again, I appeal to really practice the discipline, "he added.
He said the MMDA was coordinating with the Ministry of Environment and Natural Resources to help monitor people on the man-made beach.