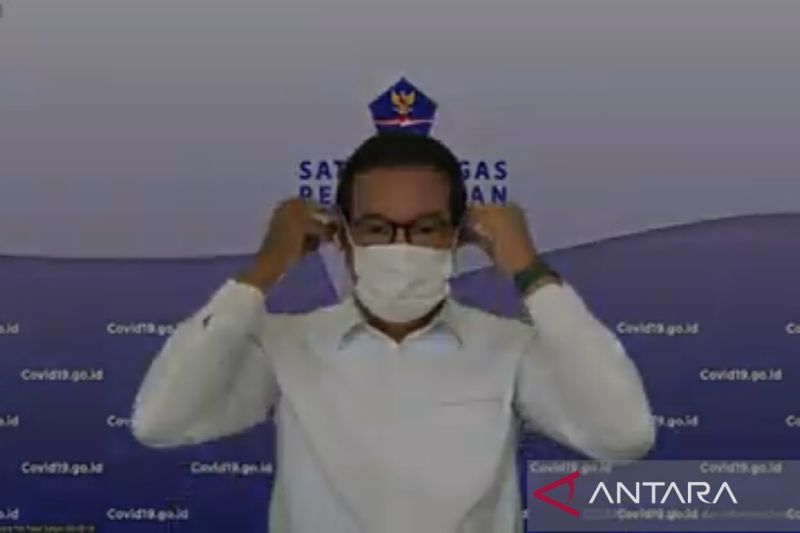 Task force emphasizes continued public compliance with health protocols
Jakarta (ANTARA) – The COVID-19 handling task force has reminded people to comply with health protocols amid the rising number of COVID-19 cases in Indonesia.
Based on data from the COVID-19 Handling Task Force, as of January 27, 2022, the daily national count of COVID-19 cases has increased by 9,077, bringing the total number of confirmed cases since March 2020 to 4,309,270.
"This slowly increasing number of cases should prompt us to adhere to health protocols," COVID-19 Management Task Force spokesperson Wiku Adisasmito said in an accessible online press conference. here Thursday.
According to Adisasmito, it has been scientifically proven that having health protocols in place over the past two years provides various benefits.
Adisasmito pointed out that wearing a mask decreases the risk of transmission by up to 79% and reduces the risk of contracting the infection, reduces the number of daily cases and flattens the contagion curve.
Related News: Ministry of Health records three Omicron deaths
In addition, the practice of wearing a mask also reduces the hospitalization rate and reduces the mortality rate by up to 65% in addition to having been found to be effective in symptomatic and asymptomatic people.
Adisasmito remarked that hand washing is also essential in the fight against COVID-19. Although the primary route of transmission for COVID-19 is through the respiratory tract, research has shown that the virus, if present around the facial area, particularly the nose, can be inhaled and cause of an infection.
"One of the benefits of handwashing is to prevent the virus from sticking to the area around the face, thereby reducing the risk of contracting it. In general, handwashing is a practice that must be followed systematically before even the COVID-19 pandemic," he said.
Finally, he stressed that maintaining distance is the most effective measure to prevent the spread of COVID-19. It can also prevent more than 90% transmission, he added.
"Following health protocols has proven to be the simplest, cheapest and most effective measure to prevent transmission," the spokesperson noted.
Related news: Increase in COVID-19 cases triggered by Omicron variant: PDIB