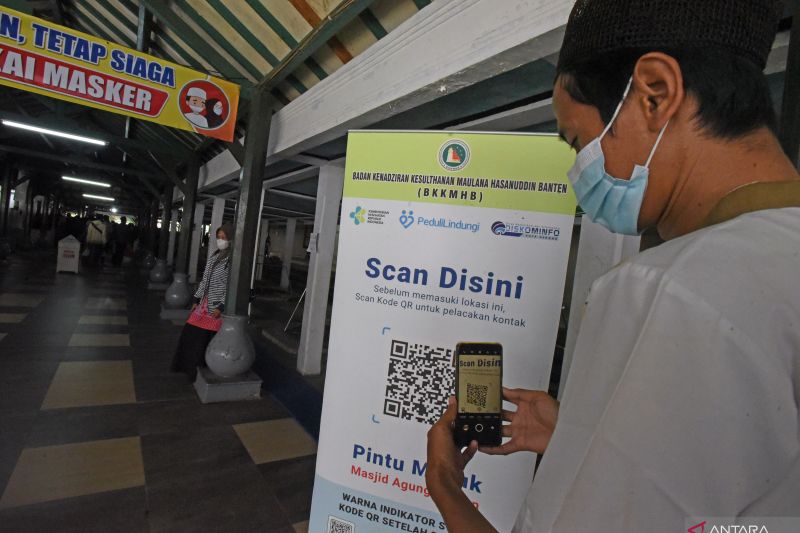 Task force calls for public commitment to follow health protocols
In principle, the government does not prohibit people from carrying out activities if they agree to respect health protocols
Jakarta (ANTARA) – The COVID-19 Handling Task Force has urged the community to remain committed to following health protocols while carrying out their activities.
"In principle, the government does not prohibit people from carrying out activities if they agree to respect health protocols," spokesperson for the COVID-19 management task force Wiku Adisasmito said during the meeting. an online press conference here on Tuesday.
To avoid any form of accumulation, people must prioritize and assess the risk of transmission of COVID-19 in the exercise of their activities.
"For example, people may avoid visiting crowded places and delay their journey, especially for the elderly as a vulnerable group," Adisasmito noted while responding to severe traffic jams on Puncak road in Bogor district. , on Sunday, February 27, 2022.
Related news: Omicron can cause fatal health problems in children: IDAI
In the transition to a productive community and safe from COVID-19, the spokesperson considered it necessary to jointly maintain vaccinations, health protocols and the resilience of health facilities.
Adisasmito noted that in terms of controlling community activities and enforcing health protocols, the government has issued various policies, including Public Activity Restrictions at District and City Levels (PPKM), the group of work on "3M" health protocols in public places and micro-level PPKM.
Earlier, West Java Regional Police Chief Inspector General Suntana attributed the traffic congestion in Puncak area to several people vacationing during the long vacation.
Related News: Ministry Raises PPKM Level in Four Java-Bali Cities to 4
Suntana noted that some 80,000 vehicles have entered Puncak and Sukabumi areas from Ciawi toll since Saturday, February 26, 2022. Meanwhile, the movement of some 50,000 vehicles has been recorded in the opposite direction.
The first case of COVID-19 was confirmed in Indonesia in March 2020. According to data from the COVID-19 Management Task Force, as of March 1, 2022, Indonesia had recorded a total of 5,589,176 COVID cases -19, 4,901,302 recoveries and 148,660 deaths.
Related News: Government must remain vigilant despite downward trend of COVID-19: President
Related News: Government monitors development of Omicron in areas outside of Java-Bali