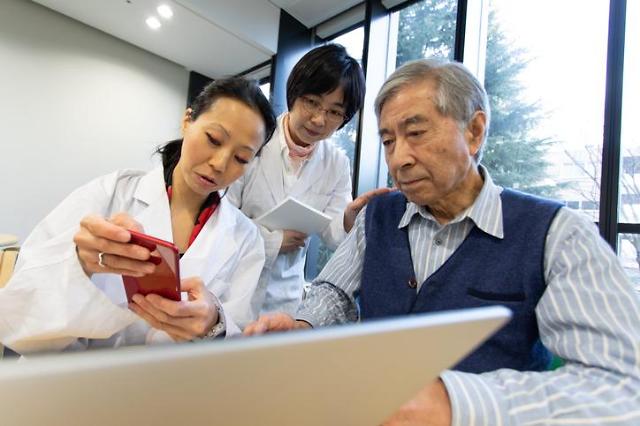 South Korea Launches Integrated Health Information Management App
SEOUL – South Korea has launched an integrated smartphone app that will function as a health information management tool. The application is able to integrate and manage information issued by different administrative sectors. Users can share their health information with third parties, including hospitals, through a simple process.
The Ministry of Commerce, Industry and Energy said in a statement on February 24 that "My Health Record," the integrated health information app, had been released. Users can download and manage prescriptions, health check results, and immunization records. The app can also be used to selectively send medical data for medical purposes.
Currently, South Koreans have to visit hospitals and organizations such as the National Health Insurance Service to obtain medical documents and health records. Hospitals do not issue documents remotely to protect personal information. Some documents can be received by mail, which takes several days. The new app is part of a personalized health information platform that would be established in 2022 to innovate South Korea's medical service and help citizens improve their health.
"We need to change the paradigm of the medical services industry from one that is service provider and patient centric to one that focuses on disease prevention that uses and shares health information in order to solve social problems such as as society ages, chronic disease cases increase and the treatment gap, "said Yoon Kun-ho, who heads the ministry's special committee on digital health care.
© Aju Business Daily & www.ajunews.com Copyright: All material on this site may not be reproduced, distributed, transmitted, posted, published or broadcast without permission of Aju News Corporation.