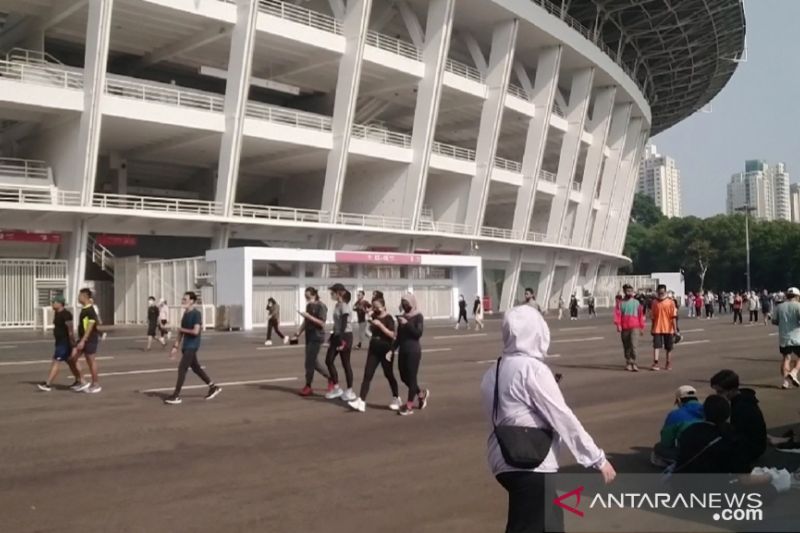 Patria warns of increasing PPKM level if health protocols are ignored
Jakarta (ANTARA) – Deputy Governor Ahmad Riza Patria reminded residents of Jakarta to remain vigilant and implement strict health protocols in an effort to maintain the Level 1 Public Activity Restriction (PPKM) status of the capital city.
"If people ignore health protocols, we can go back to PPKM level two and even go back to emergency PPKM," Patria said Wednesday.
Patria noted that Jakarta is currently at level one of the PPKM, but the public should not become sloppy in the implementation of health protocols.
"The public must remain vigilant to always implement health protocols, such as wearing masks, washing hands, maintaining distance, avoiding crowds and reducing mobility," he said. underline.
On the other hand, Patria also praised the residents' participation in reporting violations of health protocols through the Jakarta Kini (JaKi) app.
"Thank you also to the officers, who continue to take action against every violation for the safety of all citizens," he noted.
Related News: Government Lowers Jakarta PPKM Status to Level One
The central government had previously determined that the status of the PPKM in Jakarta would be lowered from level two to level one based on Interior Minister's instruction number 57 of 2021.
The central government lowered the status of PPKM in Jakarta based on indicators of adjustment of public health efforts and social restrictions in the face of the COVID-19 pandemic.
Another indicator is the vaccination rate which reaches at least 70 percent for the first dose and 60 percent vaccination coverage for the elderly.
With the lowering of the status of PPKM to level one, several restrictions were relaxed in the form of an increase in the working capacity in the offices of non-essential sector companies to 75%.
In addition, shopping malls are allowed to operate until 10 p.m. local time with 100% capacity, and children under 12 are allowed to enter malls with their parents.
Related news: Economic activities in West Jakarta on the rise: tourism office