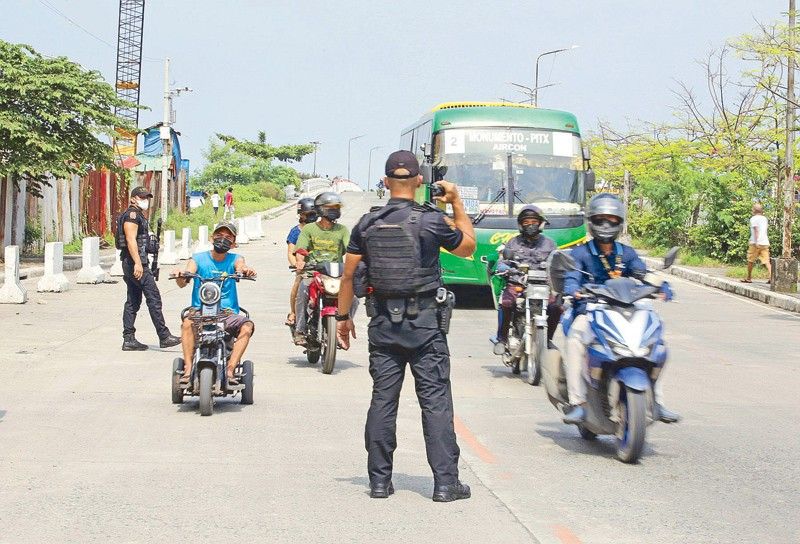 NCR Cops Said: Strictly Enforce Health Protocols
MANILA, Philippines – General Guillermo Eleazar, Chief of the Philippine National Police (PNP), ordered police in the National Capital Region to strictly enforce minimum public health protocols as he warned of a possible increase in COVID-19 cases after passing NCR to at least Strict Alert Level 3.
As more people are now allowed out in Metro Manila, Eleazar said police officers should not let their guard down because people could become complacent and ignore COVID-19 protocols when in the city. public places.
He said there should be more police in public spaces and establishments allowed to operate.
"I have ordered Metro Manila unit commanders to be vigilant and active in enforcing minimum public health security (protocols) as people may become complacent after restrictions are relaxed," which could lead to a resurgence of COVID cases, "he said in Filipino.
During the implementation of the stricter Alert Level 4 in Metro Manila from September 16 to October 15, 309,131 people were accosted for violating quarantine protocols.
Of those, 217,804 were apprehended for violating minimum public health standards, while 88,241 did not observe curfew hours. The remaining 3,086 were captured outside their homes as unauthorized out of residence.
Eleazar ordered police commanders to coordinate with local government units and business establishments in their area for the strict enforcement of COVID-19 protocols.
He reminded the public to remain cautious and continue to observe protocols to avoid becoming infected with COVID-19.