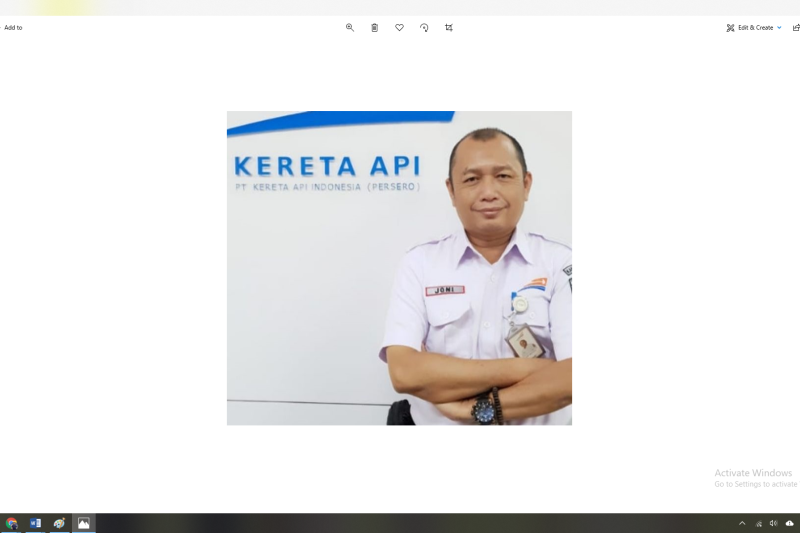 KAI rejects 707 passengers for flouting health protocols
Jakarta (ANTARA) – State railway company PT Kereta Api Indonesia (PT KAI) has rejected 707 potential passengers who failed to adhere to health protocols during the Eid return home and return flow between April 22 and May 13, 2022.
The 707 potential passengers did not meet travel requirements and were either unvaccinated, ill, or showed reactive COVID-19 test results, KAI Vice President for Public Relations Joni Martinus said Tuesday. .
"The discipline of health protocols that KAI is doing is a form of support for the government which seeks to carry out exodus activities this year to be the start of economic recovery, and hopes that there will be no increase of (COVID-19) cases after the reunion period," he explained.
Currently, he said, regulations for train passengers are still in line with Ministry of Transport Circulars No. 39 and No. 49 of 2022, which have been implemented since April 20.
KAI passengers are required to wear masks, wash hands with soap, keep their distance, stay away from crowds, reduce mobility, avoid eating together and use hand sanitizers.
Related News: Merak-Jakarta train can accommodate 5,600 passengers per day: ministry
Customers must also be in good health, i.e. they must be free of flu, cold, cough, loss of olfactory senses, diarrhea and fever, and their body temperature should not must not exceed 37.3 degrees Celsius.
"To help customers implement health protocols, KAI regularly distributes health kits to customers on long-distance trains, containing KN95 masks and wet wipes for free," Martinus said.
At the same time, the volume of long-distance train customers departing on May 9, or D+6 of Eid al-Fitr, was recorded at 127,480, with an occupancy rate reaching 100%. On Tuesday May 10, i.e. D+7 of Eid, the number of departing passengers was recorded at 96,272, with an occupancy rate set at 77%.
Related News: MRT Jakarta serves 47,047 passengers on the second day of Eid