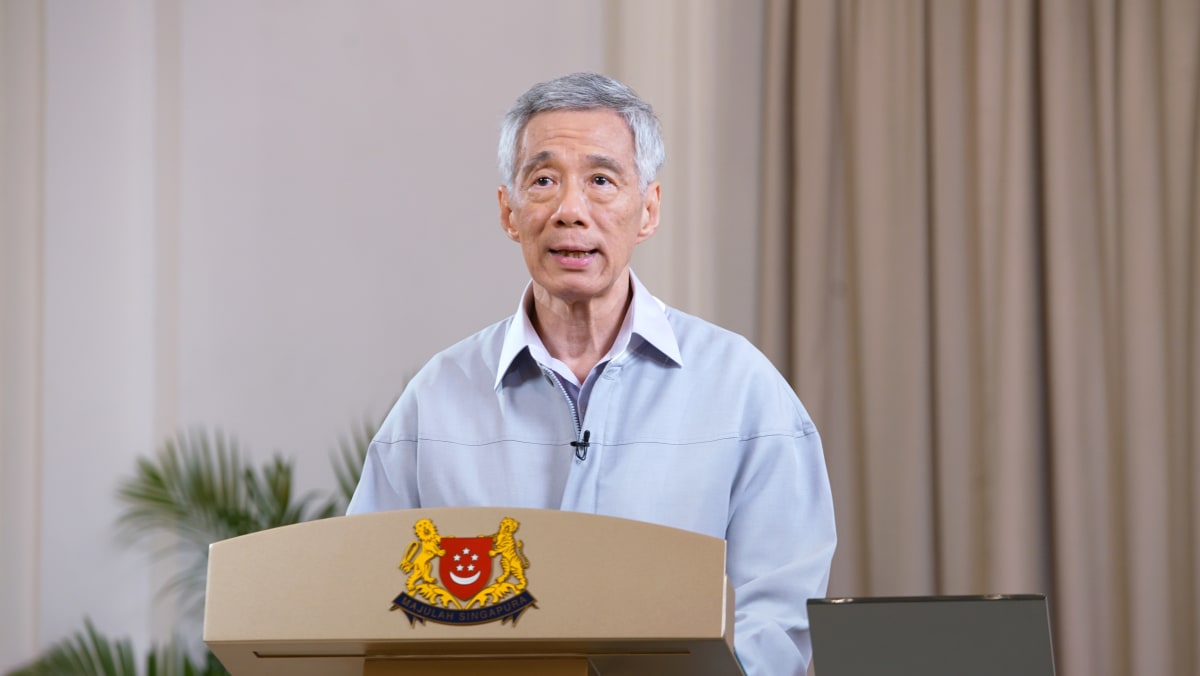 Health protocols simplified and reconnect with the world as Singapore moves to live with COVID-19: PM Lee
THE RISK OF COVID-19 FOR SENIORS IS "VERY REAL"
Mr Lee urged those who were not vaccinated to receive their COVID-19 injections and the vaccinated elderly to receive their booster shots to boost their immunity.
"Vaccination has already significantly reduced your risk, but your risk is still much higher than that of a younger person. A booster shot will further reduce your risk, "he said.
"If you are a vaccinated elderly person, taking the booster reduces your risk of serious infection by more than 10 times," he added.
In addition to that, the elderly should also take extra precautions to limit social interactions, he said.
"Sure, get out and exercise and get some fresh air, but please cut down on makan, kopi and beer with your friends and persimmons. This will reduce your exposure to the virus," he said. he added.
Mr Lee also addressed concerns about children under 12, who are not currently eligible for COVID-19 vaccines.
He said Singapore is closely following the progress of childhood vaccine trials in the United States, adding that the country will start immunizing children as soon as vaccines are approved for them, and its experts are confident they are safe. .
That, he said, will likely be early next year.
In the meantime, Lee said Singapore will build its health facilities so that it can provide critically ill people with the medical care they need, especially oxygen support and intensive care.
However, with a limit to the country's expansion in terms of manpower, Singapore must moderate the increase in COVID-19 cases, he said.
RECONNECTION TO THE WORLD
As part of living with COVID-19, Singapore must also reconnect with the world, Lee said, adding that the country must continue to securely reopen its borders.
Singapore began vaccinating travel routes with Germany and Brunei, and on Friday added South Korea to the list.
"These pilot projects have shown that it is possible for vaccinated people to travel safely, while allowing very few positive COVID-19 cases to enter," he said. "We are implementing more of such agreements, especially with countries with a stable COVID-19 situation. "
This, he said, will keep Singapore connected to global supply chains and help preserve Singapore's status as a hub.
"Businesses and investors need to operate regionally and globally from Singapore, the people who work for them need to travel for a living," he said.
"Students have to do internships and internships abroad without having to each time at SHN (notice of stay), families and friends will occasionally want to spend time together, abroad", a- he added.