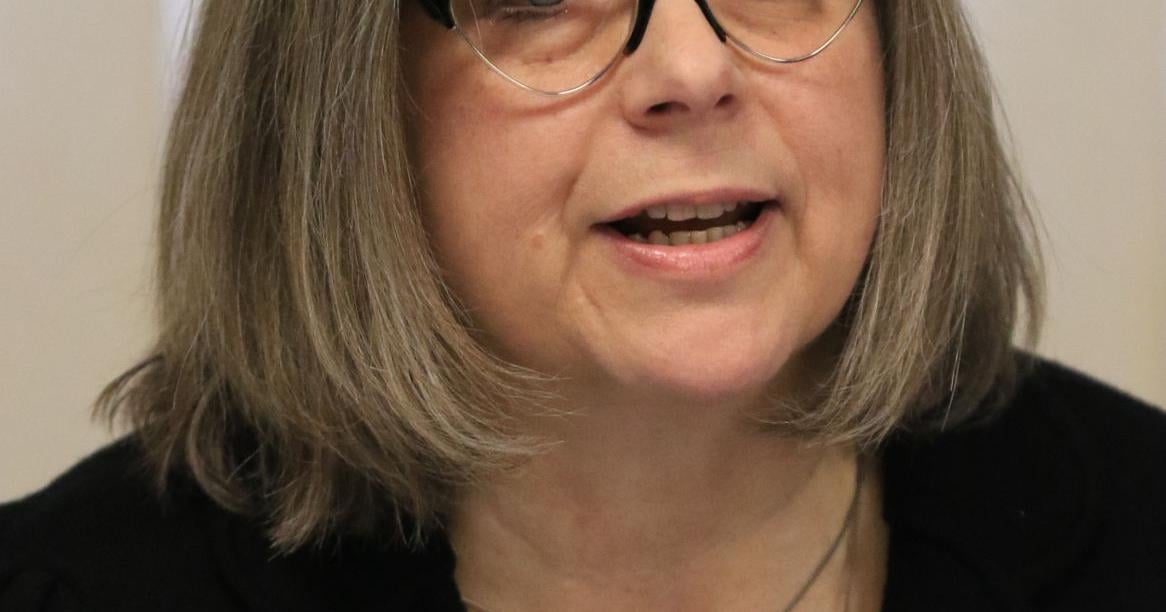 Health Chronicle: Back to basics: Practical information on mental health | Opinion
Since the start of the pandemic, more and more people are talking about mental health. More and more of us are beginning to see it for what it is: an important part of our overall health and well-being, just like our physical health. But mental health issues, resources, and conversations can still feel complicated and out of reach.
Are there common warning signs for mental health issues or seizures? Specific factors that can lead to mental health issues or even seizures? What resources are available — and how do I know if they're right for me?
Many of us are new to mental health topics. Having a better understanding of mental health and wellbeing can be helpful if we or someone we know is experiencing a mental health issue or crisis.
About half of people in the United States will meet the criteria for a diagnosable mental health condition at some point in their lives, so everyone should know what to look for and where to find help.
There is often no single cause for a mental health problem. Instead, there are many possible risk factors that can influence the likelihood of someone suffering from a mental health problem or the severity of symptoms.
Some risk factors for mental health problems include: trauma, which can be a one-off or ongoing event; your environment and its impact on your health and quality of life (also called social determinants of health, such as financial stability and access to health care); genetic; brain chemistry; and your habits and lifestyle, such as lack of sleep.
Of course, understanding the risk factors for a mental health problem can be more difficult when it comes to your own mental health. Take time to question your thoughts, feelings, and behaviors to see if it's part of a pattern that may be caused by a mental health issue. To start, ask yourself:
Did things that seemed easy start to seem difficult to you?
Does the idea of ​​doing everyday chores like making your bed now seem really, really difficult?
Have you lost interest in activities and hobbies you used to enjoy?
Do you feel resentful, perhaps to the point of lashing out at people you care about?
One of the quickest and easiest ways to find out if you have symptoms of a mental health problem is to get a mental health exam. There are online assessments, where screening is an anonymous, free, and private way to learn more about your mental health and see if you have warning signs of a mental disorder or illness.
There are many screening tools online. You can start with one of these websites: Mental Health America (www.mhascreening.org), Region 3 Innovations in Behavioral Health website (www.region3.ne.networkofcare.org), or Bryan Health (https://screening.mentalhealthscreening.org/bryanhealth). Additionally, many colleges and universities have online screening tools for their students.
Most screenings only take a few minutes. And, once you're done, you'll receive information on next steps based on the results. A screening is not a diagnosis, but it can be a useful way to start a conversation with your doctor or a loved one about your mental health. We encourage you to consider talking to someone you trust about your results, and also to seek out a professional to find the support you need.
Whether we realize it or not, mental health plays an important role in our overall well-being. When we are mentally healthy, we are able to enjoy our life and the people in it, we feel good about ourselves, we have good relationships, and we handle stress better. It's normal for our mental health to change over time – we all face difficult situations in our lives.
Creating positive habits is a great way to support your mental health. This is true when you are doing well, and it also helps you learn skills to use if you are experiencing symptoms of a mental health issue. Three important habits that people can work on that will impact their mental health are healthy food choices and nutrition, exercise, and sleep.
Websites like Mental Health America (www.mhanational.org) share practical mental health information to help us start learning the basics of mental health and wellness. There are also local resources, including your local public health department, Region 3 Behavioral Health Services, Lanning Center, and our many community mental health providers working in schools and colleges, hospitals, and clinics. , as well as in private practices in the health district.
While you may not need this information today, knowing the basics of mental health means you are prepared if you ever need it, or when you might need it to support others. in trouble.
Michele Bever, PhD, MPH, is executive director of the South Heartland District Health Department which serves Adams, Clay, Nuckolls, and Webster counties in south-central Nebraska. She can be reached at 877-238-7595.