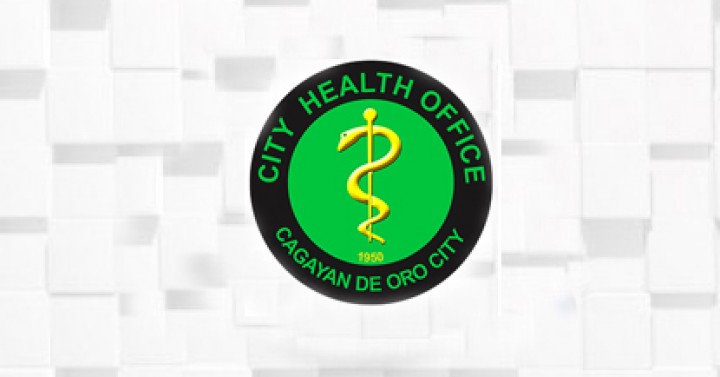 CDO LGU reminds public of health protocols amid new cases of Omicron
CAGAYAN DE ORO CITY – The city's health unit (CHO) here has again urged the public to strictly adhere to minimum public health standards against the coronavirus disease 2019 (Covid-19) despite the city's alert status downgraded to level 1.
In an online briefing Wednesday, CHO physician Dr. Ted Yu Jr. made the call after reporting the fifth batch of Omicron variant cases in the city.
CHO data showed that the new batch of Omicron cases here are seven men and seven women, respectively, from the villages of Lumbia, Balulang, Carmen and Canitoan with two each; and also one each of Barangays Macabalan, Iponan, Bonbon, Bulua, Bugo and Patag.
Two of the 14 cases died, including one unvaccinated, Yu said.
Yu clarified that the newly confirmed Omicron cases came from different households.
The CHO coordinated with the respective Barangay Health Emergency Response Teams (BHERTS) of the affected villages for intensive surveillance against acute respiratory infections and influenza-like illnesses among registered close contacts.
"(Tuesday), we started our ongoing contact tracing even though they have already been certified as recovered for three weeks. But we still need to continue contact tracing," Yu said.
Yu said he recorded 53 close contacts of the 14 new Omicron cases.
He said specimens from the new batch were collected for genomic testing from January 31 to February 4 this year and the results were released on March 6.
Overall, the city has recorded 61 Omicron variant cases, 55 of which are city residents, while the rest are relabelled.
On the other hand, CHO announced in the same online briefing that the number of active Covid-19 cases here remained in double digits despite the city government reporting 11 new cases detected, bringing the number total cumulative cases at 25,723.
Of the total active cases, 51 are currently admitted to various hospitals in the city while 46 are on an outpatient basis.
Yu also reported 31 new recoveries, bringing the total recoveries to 24,694, and two new deaths, bringing the total fatalities to 932.
"We must not forget the minimum public health standards and avoid the 3Cs [closed, crowded and close-contact]. We have to defend ourselves against the virus," he said.
Yu also encouraged individuals, especially those who are unvaccinated, to get vaccinated with Covid-19 vaccines for additional protection against the virus.
As of March 8, the city had 541,486 fully immunized people, representing 90.25% of the total target population of 599,929.
Of the fully vaccinated population, 19.48% or 105,524 received boosters, while 33,386 received their first dose of vaccine.
Meanwhile, the local government resumed vaccination of the 5-11 age group on Wednesday, where they vaccinated a total of 673 children for the first dose and 575 children for the second dose.
Overall, the city recorded 6,948 inoculated children in the particular pediatric group, of which 575 were fully vaccinated. (NAP)