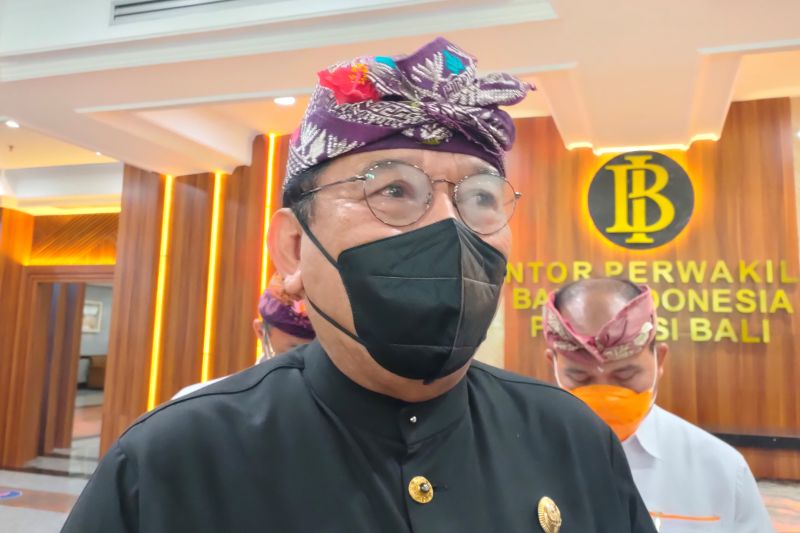 Bali reminds schools to enforce health protocols when learning offline
Denpasar, Bali (ANTARA) – Bali Deputy Governor Tjokorda Oka Artha Ardhana Sukawati has reminded teachers to always apply strict sanitary protocols when setting up face-to-face learning.
"Even though students have received the COVID-19 vaccine, they still need to implement health protocols as one of the main keys to protecting themselves," Sukawati said here on Sunday.
Therefore, he had asked teachers and school staff to pay attention to social distancing between students during offline learning inside and outside the classroom.
"Besides social distancing, attendance of students in schools would be organized according to a schedule. They should also wear masks and wash their hands," he added.
According to Sukawati, the implementation of health protocols from the start of the COVID-19 pandemic until now should not be forgotten by people.
He also commended the implementation of vaccination of children aged 6 to 11 in Bali province, which started on December 15, 2021. The vaccination went quickly and smoothly.
"It's not even been a month and we have reached 100% for the first dose of vaccination for children aged 6 to 11," he said.
Vaccination of children aged 6-11 years in Bali province aims to cover 369,044 children across nine districts/cities.
COVID-19 vaccination coverage in the province as of January 22 had reached 3,505,622 people (102.95% of target) for the first dose and the second dose had reached 3,139,680 people (92.20% of target). the goal).
"Vaccination against COVID-19 in Bali has shown results. We have seen for ourselves that Bali has zero death rate every day. This cannot be separated from people's participation in taking the vaccine against COVID-19. COVID-19," he remarked.
Related News: Prototype program will support pandemic learning loss recovery
Related News: Full offline learning mode will be paused if COVID-19 clusters are found
Related News: 100% offline schooling again implemented in 28 schools in Jakarta