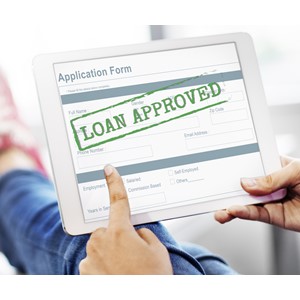 5 Companies Reforming the Lending Landscape in the Americas
5 Companies Reforming the Lending Landscape in the Americas
By Edlyn Cardoza
The FinTech ecosystem is filled with disruptive companies, but more so than those in the lending industry. Using AI, big data and even blockchain, financial institutions – new and old – are using technology to solve long-standing problems.
The credit industry is witnessing a significant shift from traditional lending models to new, unconventional lending models. New entrants such as FinTechs and BigTechs are seamlessly integrating lending with other ecosystems. Alternative data is also gaining in importance for decision-making, and new-age lenders are leveraging technology to make the process faster, accurate, and transparent.
Here are 5 companies that are reforming the lending landscape in the Americas:
Founded in 2016, Better is a digital-focused homeownership company whose services include mortgage, real estate, title, and home insurance. Since its inception in 2016 through mid-2021, Better has funded more than $45 billion in home loans and provided more than $25 billion in cumulative coverage through Better Cover and Better Settlement Services, the insurance divisions of Better. Better has raised over $400 million in equity since its inception.

LendingTree is the nation's first online marketplace that connects consumers to the choices they need to be confident in their financial decisions. LendingTree enables consumers to purchase financial services the same way they would purchase airline tickets or hotel stays, by comparing multiple offers from a national network of over 500 partners in a single search, and can choose the option that best suits their financial needs. Services include mortgages, mortgage refinances, auto loans, personal loans, business loans, student refinances, credit cards and more. Through the My LendingTree platform, consumers receive free credit scores, credit monitoring, and recommendations to improve credit health. My LendingTree proactively compares consumer credit accounts to their network offers and notifies consumers when there is an opportunity to save money.
Lendsmart's end-to-end solution automates and digitizes lending and home buying operations for banks, credit unions and non-bank lenders. Our API suite and AI technology automate current manual processes allowing borrowers to get a loan, refinance or buy a home in record time.
SoFi is a values-driven company with a mission to help members manage their money well. They create modern financial products and services that help people borrow, save, spend, invest, and better protect their money to achieve financial independence and fulfill their ambitions, whether it's owning a home, saving for retirement, to repay their student loans, etc.
Uplinq is the world's leading credit reporting platform for small business lenders. They provide lenders with confidence through billions of unique, validated data signals beyond traditional credit metrics to make the most accurate decisions possible. Its platform enables lenders to gain insight into all the SMEs in their portfolio while enabling them to better support underserved, unbanked, minority and immigrant small business owners.
ALSO READ: Global Loan Providers and Landscape Report Q4 2021
Previous post
Wallet Engine partners with Mambu to integrate financial services into any app
Read more